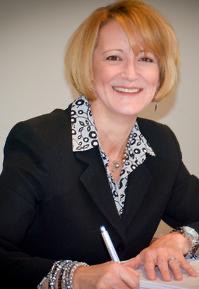 A native of the Scranton area, Alexia has over 25 years' experience representing public sector entities, corporate clients, non-profit organizations, and individuals in a wide array of labor and employment law matters.  Alexia manages Blake & Walsh's labor/employment law practice, which includes:

Federal and state court litigation of employment discrimination, civil rights, Family and Medical Leave Act, and wage and hour claims on behalf of both employer clients and individuals;
Representation before federal and state administrative agencies, including the Equal Employment Opportunity Commission, Pennsylvania Human Relations Commission, National Labor Relations Board, Pennsylvania Labor Relations Board, State Civil Service Commission, and Unemployment Compensation Board of Review;
Counseling employers on various personnel issues, including preparation and review of employee handbooks and employer policies; compliance with various federal and state laws, including the Family and Medical Leave Act, Americans with Disabilities Act, and other anti-discrimination laws; harassment, discrimination, and retaliation issues; wage and hour matters; employee discipline and termination, and reduction in force/downsizing issues;
Labor/employment law training for employer clients;
Representation of employers in labor arbitrations (both grievance and interest arbitrations) and collective bargaining negotiations; and
Conducting workplace investigations of discrimination, harassment, and retaliation complaints.

While many of Alexia's clients are employers, she also represents individuals in select cases, including employment discrimination, employment contracts, severance agreements, non-compete agreements, and wrongful termination.

Alexia serves as a court-appointed certified Mediator for the United States District Court for the Middle District of Pennsylvania and has mediated dozens of employment disputes since 2000. She is an Arbitrator with the Pennsylvania Bureau of Mediation, and has arbitrated numerous collective bargaining agreement disputes and disciplinary cases for various municipalities and school districts in the Commonwealth. She also serves as an arbitrator with National Arbitration and Mediation, and is available for private mediations and arbitrations.

Alexia taught Employment Law in the University of Scranton's graduate Health and Human Resources Administration program for several years. She is a frequent lecturer at seminars for attorneys and human resources professionals sponsored by National Business Institute, Lorman Education Services, Sterling Education Services, and the Lackawanna Bar Association, on a variety of topics including legal updates on general employment law issues; prevention and investigation of harassment, discrimination, and retaliation complaints; employment at will; development of employee handbooks and other workplace policies; and FMLA and ADA issues.

A member of the Pennsylvania Bar Association and Lackawanna Bar Association, Alexia also sits on the Board of Directors of the Boys & Girls Clubs of NEPA. She is a long-time member of the Advisory Council for the Foster Grandparent Program of Luzerne/Wyoming Counties. Alexia is a founding board member of Circle 200, a forum for senior executive women in Northeastern Pennsylvania.

EDUCATION:
Villanova University School of Law (J.D. 1988);
University of Scranton (B.S. 1985). ​

BAR ADMISSIONS:
Pennsylvania Supreme Court
United States Supreme Court
United States Court of Appeals for the Third Circuit
United States District Court for the Middle District of Pennsylvania
United States District Court for the Eastern District of Pennsylvania

PUBLICATIONS/SPEAKING ENGAGEMENTS:
"Advanced FMLA and ADA Issues," Sterling Education Services, Inc. (2015)
"Employee Handbooks and Policies in the 21st Century," National Business Institute (2015)
"Other Employment Laws You Need to Know," National Business Institute (2015)
"Discipline and Discharge – Necessary Documentation," National Business Institute (2015)
"Investigating and Documenting Employee Misconduct," National Business Institute (2012)
"When and How to Discipline or Discharge," National Business Institute (2012)
"Human Resources Law Update," National Business Institute (2012)
"FLSA/Wage and Hour Critical Issues," Sterling Education Services, Inc. (2011)
"ADA and FMLA Update," Sterling Education Services, Inc. (2011)
"If You're Prepared to be Sued, You're Less Likely to be Sued," National Business Institute (2011)
"Employment Laws You Need to be Familiar With," National Business Institute (2011)
"Employment Law Update," Lackawanna County Bar Association Bench Bar Conference (2011)
"The Employment Relationship," Lorman Education Services (2010)
"Retaliation in the Workplace," Lorman Education Services (2010)